Several years ago, my friends lost their 4-month-old baby. I had a hard time finding an affordable and beautiful gift for them, until I stumbled upon
Bugaboo Jewelry
(it was also my first giveaway on this blog!). Last year, another woman I know lost her baby, this time in utero. I wanted to get her a similar customized gift, but I didn't know the details that well and didn't know her well enough to ask. I looked for other gift ideas multiple times, but didn't buy any, and thought the lateness of the gift would be awkward.
A year went by, and I thought the anniversary would be a good time for me to try again. I decided on a card I found during one of my previous searches. It was a beautiful drawing of Jesus cuddling a newborn, made by Alicia of
Christian Fine Art
. I asked Alicia to make it into a card instead of a print so I could write a message to my friend. Not only did she do that for me, but she also included an envelope and an extra card! I hope I won't need to use it anytime soon.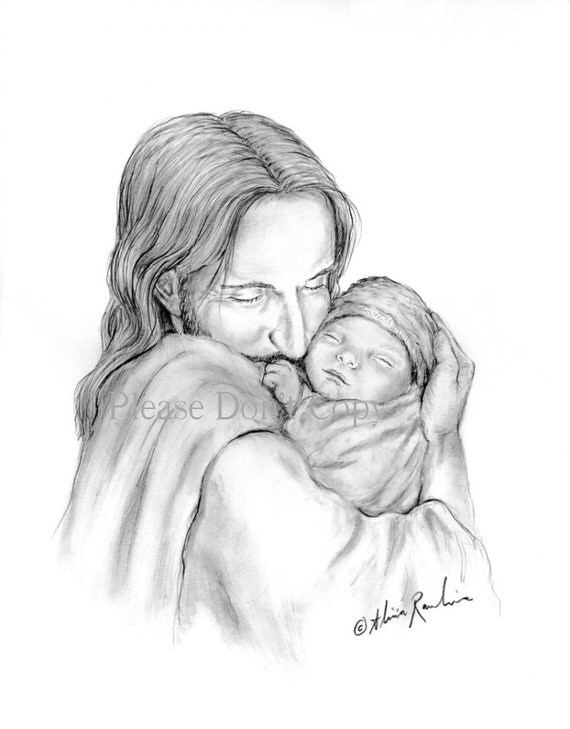 All of
Alicia's artwork
is wonderful and uplifting.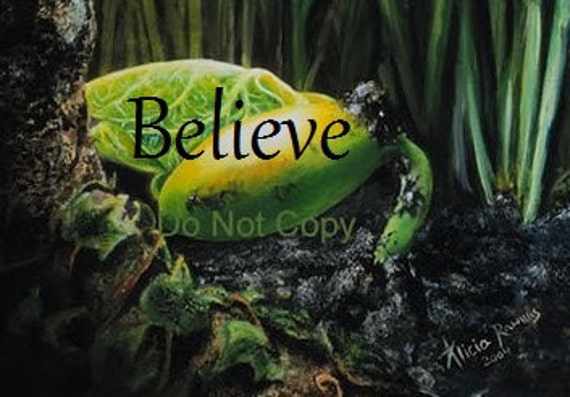 I am a mom in my mid-30s with four children. I absolutely love music and dancing! I also love ripsticking, long-boarding, roller blading, jogging, and hiking. Most of all, with everything I do in life--whether it's raising children, helping a friend, or painting a picture--my greatest desire is to inspire people to believe in Christ, His love, and His grace and to follow His words. This desire to share my personal testimony is born of the hope, joy, and peace I have found in my faith.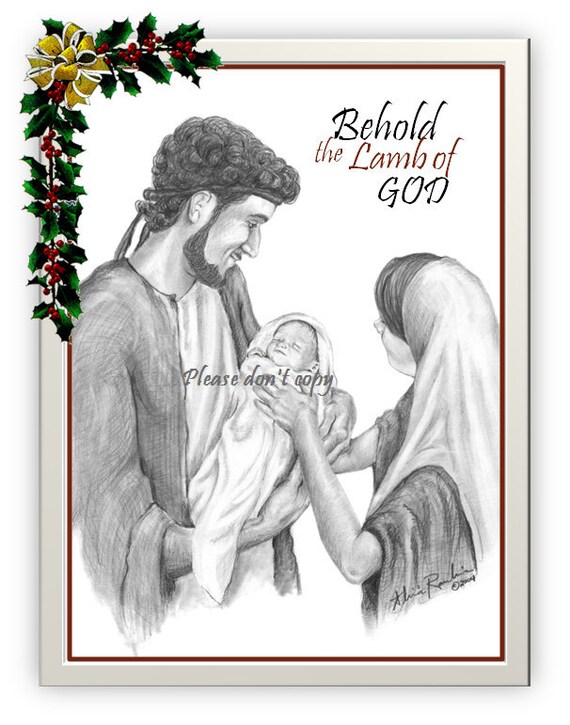 Smiles
*Beautiful, realistic artwork.
*Great gifts and home decor for Christians, and inspirational artwork that the nonreligious can appreciate as well.
*Excellent customer service! Alicia responds to questions quickly and is very accommodating.
Frowns
*I would love to see new artwork in the shop!
One of you will win an 8x10 print of any baby-themed drawing! Open to the U.S. & Canada.
a Rafflecopter giveaway